Member Votes
Contracts recently ratified: FOSS, Phiel & Holing, KNF, Mountainview, Central Park Montessori, Spar Knitwear, Madison York
Thanks to our Local's participation and lobbying efforts, there will be greater protection for workers regarding PPE protocols and all shops are mandated to have health and safety committees. Worker committees will be paid for training time and for meeting. More info at www.ufcw2013.org
Fresh Direct workers VICTORY!
Over 200 new runners carts we fought for, are now out in the field! Changes to come on scanners, hours and mentoring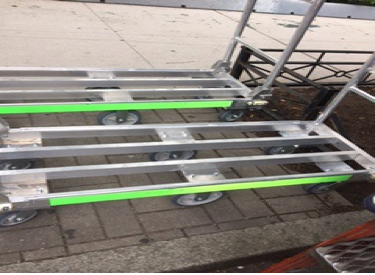 USING YOUR UNION POWER!
BRISAR Members now have safer stepladders, full access to PPE without having to go through a difficult supervisor and less harassment.
RD ORANGE members have new freezer gloves
BRONXWOOD members have a new water cooler and other improvements to break room.
DO & CO WORKERS WIN FIGHT FOR SENIORITY RIGHTS.
At a May 26th press conference Queens Boro President Donovan Richards, Councilperson Adams, Senate, Assembly and community groups chanted SI SE PUEDE to support our D0 & CO members fight for seniority reinstatement for all employees being called back from pandemic layoff. On June 22 we won seniority bridging for all returning workers! Check out letters of support and legislation introduced for us by Senator Sanders at www.ufcw2013.org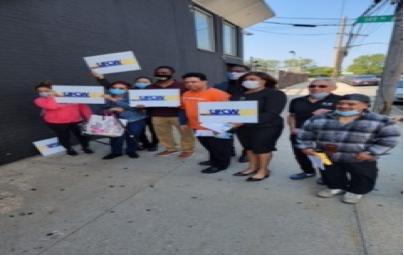 A UFCW OSHA expert did a walk through to assess safety issues at United Windows & Doors, and Dana Poly. IF YOU THINK YOUR WORKSITE IS UNSAFE, TALK TO YOUR SHOP STEWARD AND UNION REP
REMEMBER, If YOU THINK A MEETING WITH MANAGEMENT MAY LEAD TO DISCIPLINE, YOU HAVE THE RIGHT TO HAVE A UNION REPRESENTATIVE PRESENT.